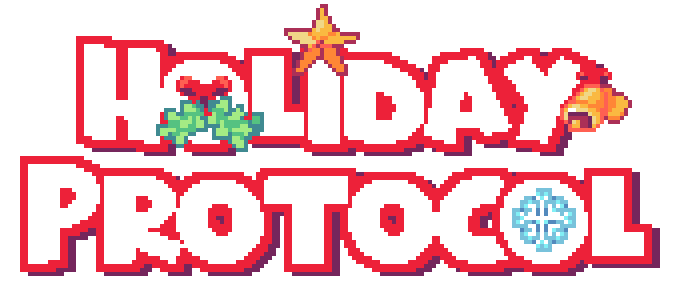 Holiday Protocol
A downloadable game for Windows
Do you like Christmas gifts?
You've been a good boy. Way too good.
Holiday Protocol is a physics-based space management game in which you'll have so many gifts that you will not be able to process so many gifts and throwing them out the window it is a good solution.
Catch the gifts that fall down the chimney using your mouse to stack gifts until you have a chance to throw them out the window or give them to other children. Be careful not to block the chimney or you will lose!
32bit Holiday Jam 2021
Holiday Protocol is a game developed for Game Jam: 32bit Holiday Jam 2021
The theme was Christmas, and the game had to look like a 32-bit console like the PlayStation1: low-poly, low resolution (240p), 4: 3 aspect ratio ...
We recommend maximizing the game screen!
Developer
Adrián Torres Fernández - Game Designer & Programmer
David Arona Bueno - Game Designer & Artist
Comments
Log in with itch.io to leave a comment.
Coool stuff. Interesting windows idea, and I loved the fireplace as a present pipe